Wildlife is typically shy, weary, unpredictable and difficult to control. Catching frame-filling images of animals usually involves large and heavy equipment. Maximizing image quality requires a steady camera, typically supported on a tripod with a flexible head. Unfortunately, this slows your response time as photo opportunities unfold. Monopods provide a more convenient option. Although they don't replace the stability of a solid tripod, they deliver adequate support while allowing enough freedom to respond to the abrupt and unpredictable movements of your subject.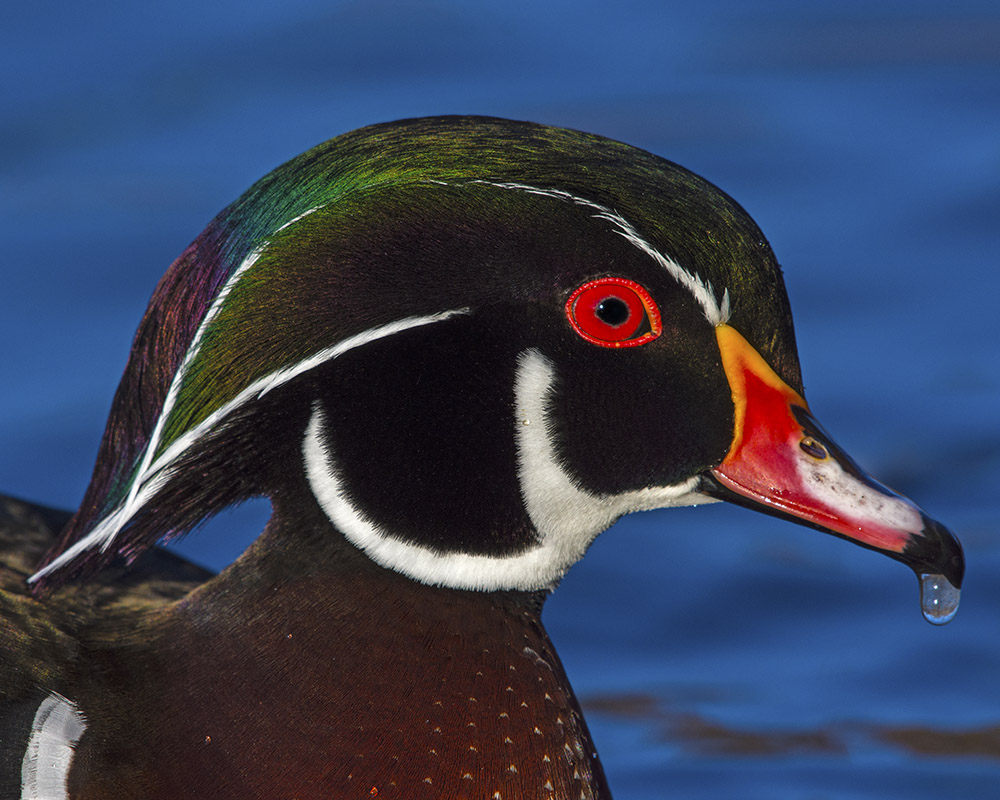 The VEO CM-264 Monopod can rapidly collapse down to a shorter length when photographing subjects at lower levels. It allowed me to quickly get down to eye level of this tame male Wood Duck as it approached the shoreline.
I've recently had the pleasure of using the VEO CM-264 Monopod with GH-300T Pistol Grip Head. Great for any kind of photography, they're ideal for big lenses, and my favourite subject – wildlife. I'm currently using them to support a Nikkor 200-500 f5.6 VR zoom, attached either to a D4s or D7200. With the monopod and pistol grip head, the kit becomes a lot more practical, versatile and comfortable while retaining a large degree of steadiness necessary for razor sharp images.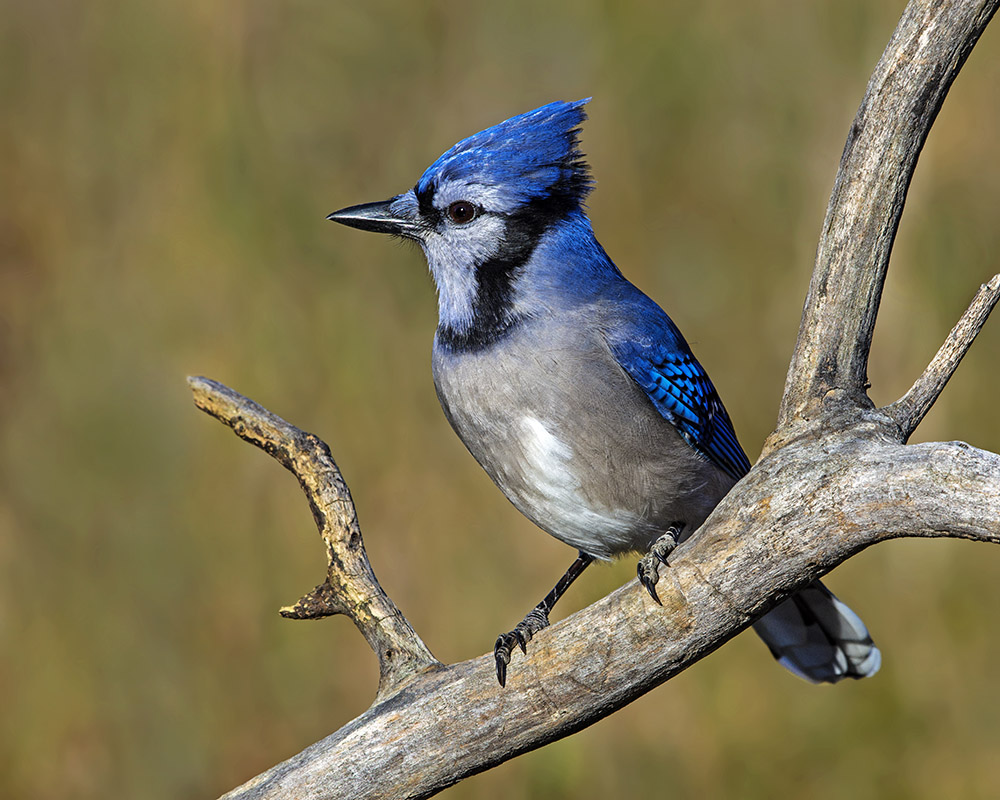 Compared to a tripod, the VEO CM-264 Monopod with GH-300T Pistol Grip Head allows a much quicker reaction time when working with small unpredictable and energetic animals like this Blue Jay.
Carbon fiber construction makes it strong yet super light, portable and easy to handle.
These two amazing accessories transform bulky equipment into an extension of the body.
I love the GH-300T Pistol Grip Head. It's possibly one of the best heads I've ever used. This head is so versatile and intuitive, I plan on using it with a tripod. In the meantime, I'm discovering its virtues attached to the VEO CM-264 Monopod. With three friction controls and Grip Position Release System, any photographer can tune it to their individual comfort zone. With a simple squeeze of the trigger, you can straighten horizons quickly in uneven terrain, or when forced to work in tight corners. It has a couple of bubble levels to help guide you with this. While the trigger is squeezed, the head easily swivels in any direction, even allowing angles to move 90 degrees vertical. Once set and the trigger released, the head fully locks with absolutely no wavering.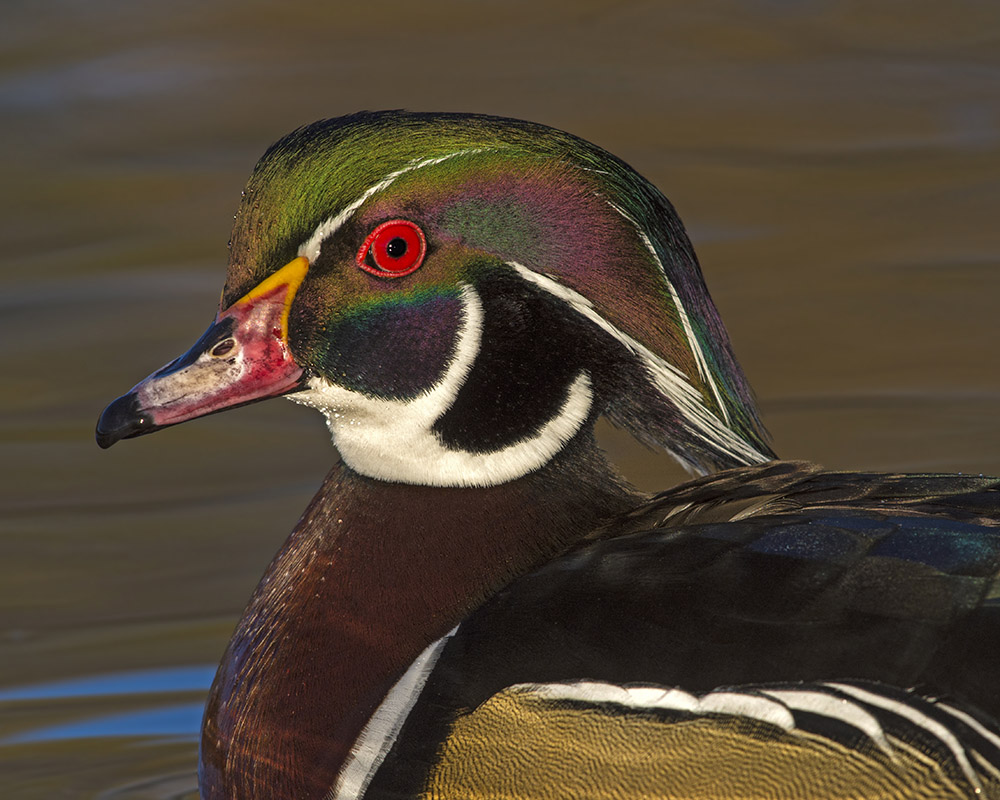 While photographing this spectacular male Wood Duck, I had to position myself low on the edge of a slippery shoreline. Although there was no room for a tripod, the monopod allowed me to maintain balance while keeping the camera gear perfectly stable.
The GH-300T head comes with cable release options compatible with most cameras. Although my preference is to have my right index finger directly on the camera's shutter, many photographers will find the head's trigger instantaneous and convenient.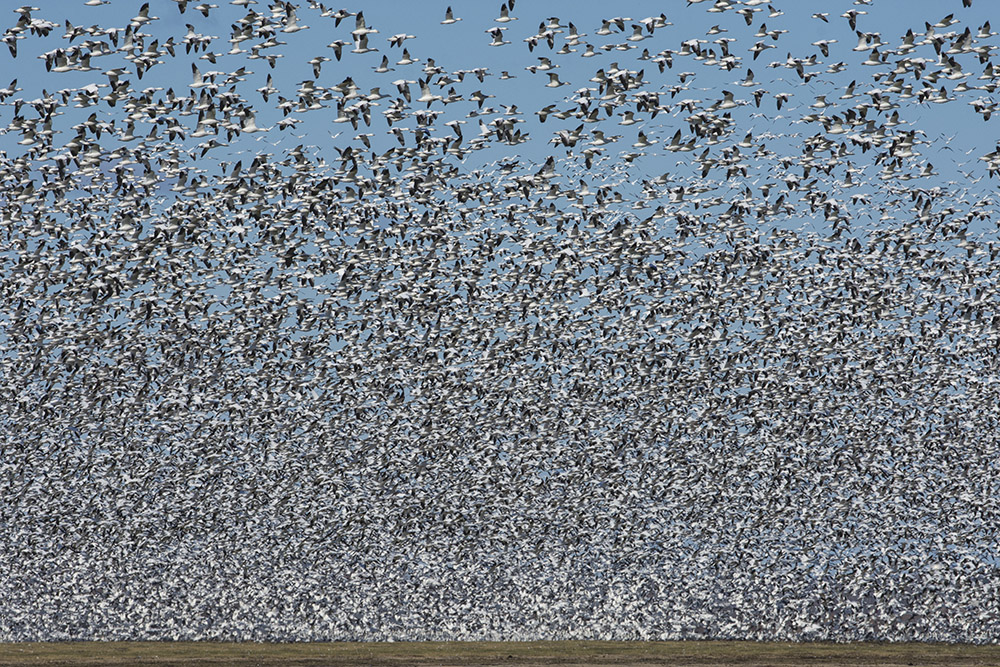 While photographing tens of thousands of Snow Geese in Eastern Ontario, the GH-300T Pistol Grip Head on VEO CM-264 Monopod let me compose accurately, keeping the horizon straight while continuing to allow fast reaction time.
The quick-release adapter fits tight on the head, even when loaded with heavy gear. Although the manufacturer doesn't recommend carrying equipment over the shoulder, the adaptor fits so tight, I confidently carried 8 lbs. of equipment along a woodland trail for more than an hour.
On the VEO CM-264 Monopod, I found the anti-slip ball-type spike-foot quite useful, allowing solid footing on a variety of outdoor surfaces. For further stability, there's a clawed foot option available.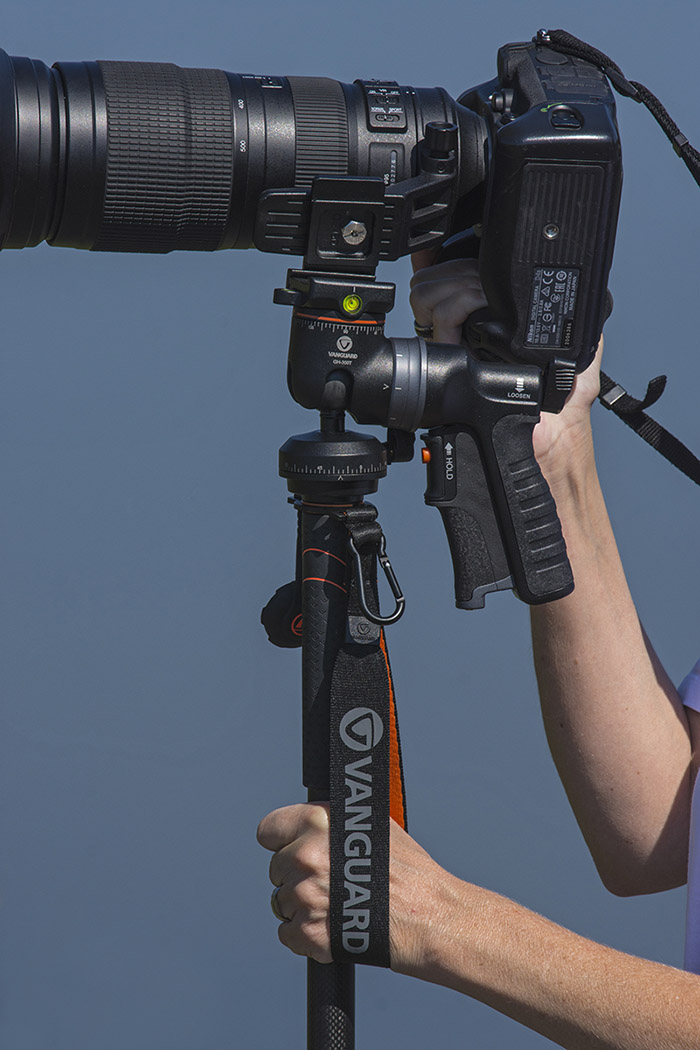 The VEO CM-264 Monopod with GH-300T Pistol Grip Head
Its 4 sections easily collapse or extend with a quick flip of the leg lock levers. Once adjusted and locked to the desired height, it remains flexible, sturdy and strong.
The thermoplastic grip feels comfortable in my hand. When I wrap the handle strap around my wrist, the whole package feels more secure, and the strap never seems to get in the way.
This attractive combo is simply a joy to use in the field, and for my fast style of wildlife photography, a lot more practical than a tripod (in most cases). The VEO CM-264 Monopod with GH-300T Pistol Grip Head is now my camera-support of choice, especially when I'm working with animals. I'm certain I'll find many more useful applications like street photography in low light, or any assignment that requires me to work quickly.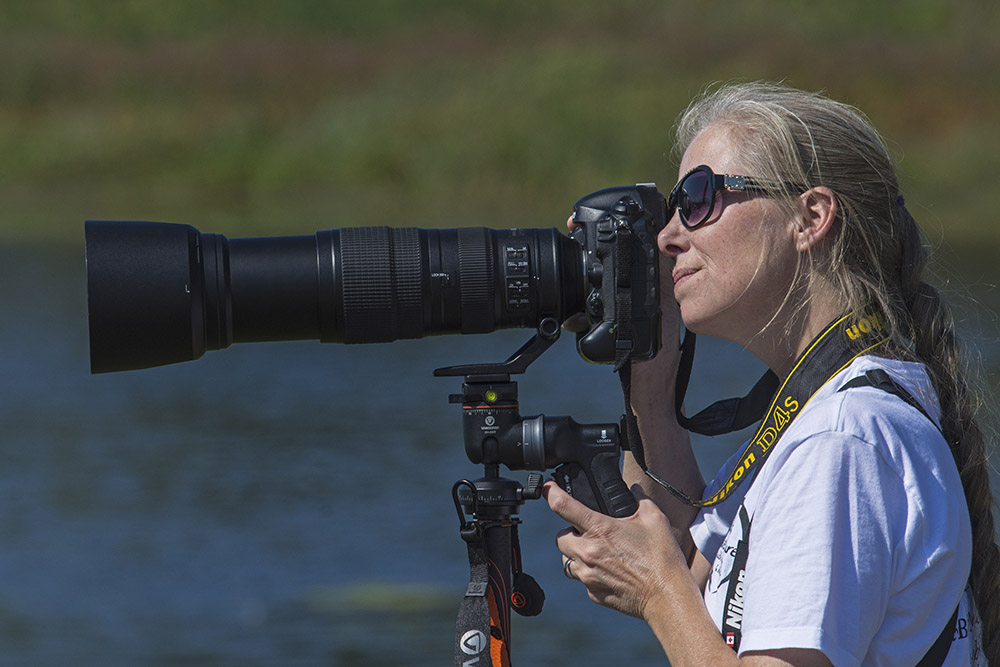 The VEO CM-264 Monopod with GH-300T Pistol Grip Head provides excellent support for long lenses and heavier equipment. Here Nina Stavlund demonstrates a typical setup.
---
Original entry was posted in PHOTONews Canada on 2015-11-19.
About the Author
Tony Beck is an award winning, Nikon Ambassador, freelance photographer based in Ottawa. He teaches birdwatching and nature photography courses. Follow Tony's adventures at www.AlwaysAnAdventure.ca